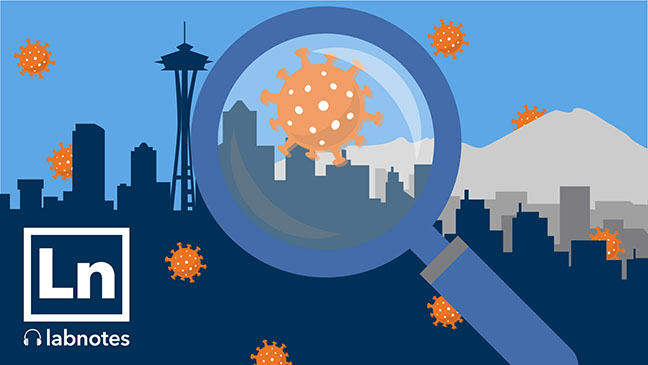 Podcast episode | SCANning for coronavirus
In the latest episode of Lab Notes, an Allen Institute podcast, we sit down with Jay Shendure, director of the Allen Discovery Center at UW Medicine and leader of the SCAN study to track the spread of coronavirus in Seattle.

This year has starkly illuminated why science is critical to the wellbeing of humanity. There's so much we still need to understand about basic biological systems and the underpinnings of human health. Read on for highlights from Allen Institute research from the past year.
Explore more ►︎

Links between unsung brain cells and Huntington's disease
Astrocytes, once thought of as inert 'brain glue,' may turn out to be key players in Huntington's and other neurodegenerative diseases – and could offer a new path to therapies, a new study led by Allen Distinguished Investigator Baljit Khakh finds.