The future of our research in brain cell types and Alzheimer's and how we are continuing to practice team science.
Newsletter September 2020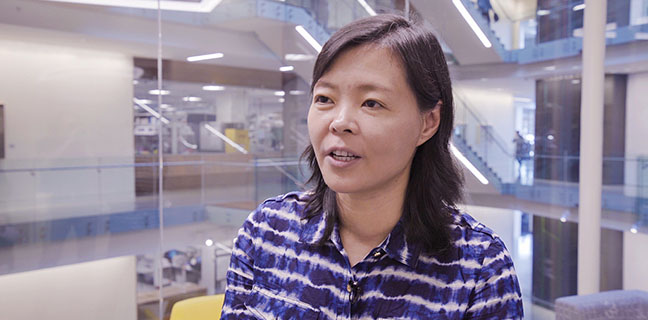 The future of brain cell types research
We sat down with Hongkui Zeng, Executive Vice President and Director of the Allen Institute for Brain Science, to hear her thoughts on brain cell types research, the future areas of focus for the division, and new efforts to understand the human brain.
Read the Q&A ►︎

Testing treatments aimed at Alzheimer's for COVID-19 patients
A team of cardiology researchers had a creative idea for a new way to treat dementia. Now they think it could help coronavirus patients too. In our latest episode of Lab Notes, an Allen Institute podcast, we sat down with cardiologist and American Heart Association-Allen Initiative in Brain Health and Cognitive Impairment awardee Mukesh Jain to talk about the links between brain health and COVID-19.
Explore more ►︎

Virtual Distinguished Seminar Oct. 1
Our Distinguished Seminar Series is going virtual. Our next speaker is Anatol Kreitzer of the Gladstone Institute of Neurological Disease and the University of California, San Francisco who will speak Oct. 1, 10:30-11:30 a.m. PT. Registered attendees will receive a link to join the seminar online.

Exploring Frontiers: The Future of Brain Health Research
Join us online Oct. 7, 9:00 a.m. – 12:15 p.m. PT, for our first virtual Exploring Frontiers session. Speakers will present their pioneering research efforts on topics ranging from neuroimmunology to astrocytes to cognitive impairment.
LabAnimal, August 13, 2020