Learn about our deep dive into COVID-19 immune response and other updates from the Allen Institute for Immunology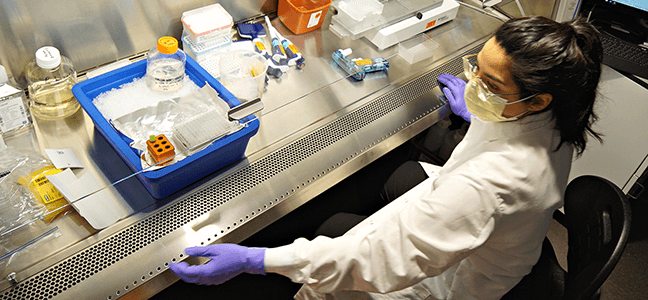 New study aims to answer pressing COVID-19 question
Researchers from Fred Hutchinson Cancer Research Center and the Allen Institute for Immunology are teaming up for a deep dive into patients' immune responses to SARS-CoV-2, to address why some people develop life-threatening symptoms while others recover with few or no symptoms. They hope the results could contribute to vaccine development and new therapies.
Explore more ►︎

Troy Torgerson | Transforming outcomes for patients
See how Troy Torgerson, Director of Experimental Immunology at the Allen Institute for Immunology, is leading cross-disciplinary teams to better understand the immune system. Learn more about Troy's insights on research in the time of coronavirus, why the immune system is so fascinating, and the largest mysteries of human health and disease in our Q&A interview and video.

July SLU Collaborative Seminar met virtually
Researchers from Fred Hutch, UW and the Allen Institute for Immunology presented talks on the topic of "research with human subjects" in the first virtual SLU Collaborative Seminar on July 16.