We're still open for science.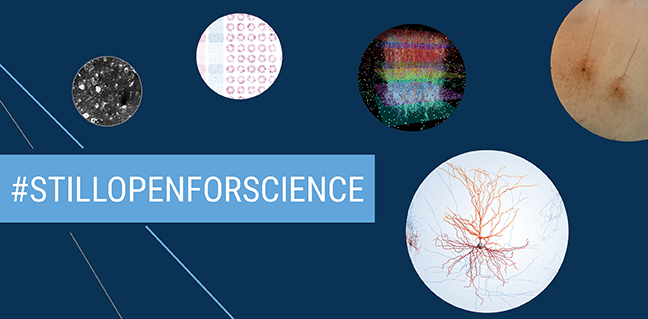 A note from the Allen Institute
Like many research institutes around the country, the Allen Institute wound down most of its laboratory operations last month and shifted primarily to remote work in response to the COVID-19 pandemic. This is uncharted territory for all of us, but we remain very much open for science. Our researchers are working hard from home, analyzing data, synthesizing their insights into new manuscripts, and leading and participating in virtual workshops and conferences to continue sharing their work with colleagues. Of course, our data and resources remain open for anyone to access remotely at brain-map.org.

A new phase of neuroscience research
Earlier this month, we announced that the Allen Institute for Brain Science's Cell Types and MindScope research programs will enter new stages of resource generation and discovery, and that another neuroscience division will launch in 2022.
Read more ►︎

Data Stories | Understanding STING
See how researcher Kathryn McGuckin Wuertz is trying to understand the relationship between infectious diseases and neurological diseases.

Did you know we have online education resources that can be used for distance learning? Our lesson plans can guide teachers through virtual experiments that hone students' data analysis and interpretation skills. Explore our education outreach page, including a new feature highlighting how educators are using our open resources in their classrooms.
See more ►︎