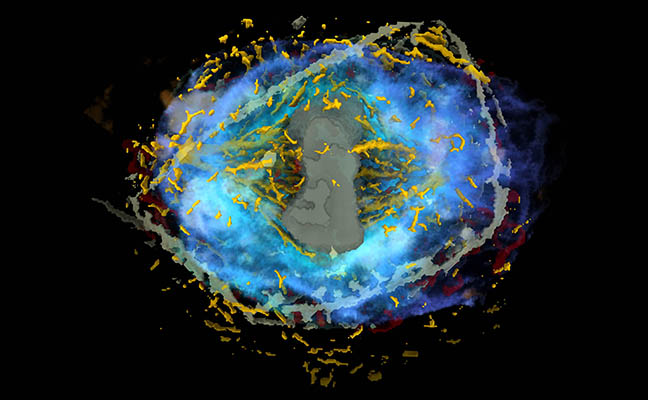 Introducing the Integrated Mitotic Stem Cell
This week, we released the Integrated Mitotic Stem Cell, a data-driven model and visualization tool that captures — for the first time — a holistic view of human cell division in a noncancerous epithelial cell. The release includes two viewers to explore the computational model as well as a collection of the images of dividing cells that went into its creation.
Explore More ►︎

Four new hiPS cell lines available
The Allen Cell Collection has four new fluorescently tagged cell lines available: the new lines tag muscle actin filaments, a pluripotent transcription factor, two nucleolar structures, and a control line. All lines in the Allen Cell Collection are now available for non-profit or commercial research use.

A new data exploration tool debuted this month, the Cell Feature Explorer enables scientific exploration and visual analysis of cell image and segmentation data.

VR game to explore cell division
A new VR app developed by the Allen Institute for Cell Science allows users to learn the different stages of mitosis and explore 3D models of real human stem cells. The game is part of a rotating display at Seattle's Pacific Science Center.

Upcoming events and conferences
Meet Allen Institute for Cell Science researchers at this year's ISSCR Annual Meeting in Los Angeles, June 26 – 29. Visit us at booth #427 and stop by one of our posters.
Together with the Allen Institute for Brain Science, we are co-hosting BioImage Informatics 2019 October 2 – 4 at the Allen Institute. This conference will explore processing, analysis and extraction of information and knowledge from biomedical images. Registration and abstract submission is now open.
Computerized Model Reveals Details Of How Human Cells Divide
NPR, May 22, 2019
Forbes, May 22, 2019
Researchers release first 3D model of human cell division
STAT, May 22, 2019
Allen Institute researchers show how cells divide in first-of-its-kind 3D model
GeekWire, May 22, 2019
Deep Learning Algorithms Identify Structures in Living Cells
The Scientist, May 1, 2019