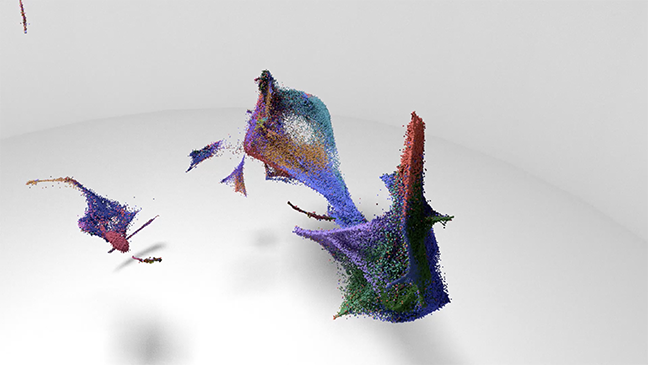 2 million-cell experiment traces how a mammal grows
Researchers at the Allen Discovery Center at UW Medicine have created the largest dataset of its kind tracing the early days of mammal development at the single-cell level, capturing how genes switch on and off in the developing mouse during the critical period of organ formation.

How immune cells detect different threat levels from salmonella
A new study from the Allen Discovery Center at Stanford University finds that macrophages, a type of immune cell that is part of our first line of defense against infections, has an even more fine-tuned sensory system to detect the infectious bacteria than previously thought.

Exploring Frontiers Seminar: Christopher Mason
Last week, Christopher Mason, Ph.D., presented at the first Exploring Frontiers Seminar of the year, describing his work on genomics and other -omic technologies in the contexts of cancer, subway microbial communities and astronauts.
Exploring Frontiers: Predicting Biology
Leveraging computation and mathematics to accelerate biological discovery
Join us July 25-26, 2019, for a symposium featuring the latest insights from leading modeling researchers from the fields of neuroscience, cell science and immunology, chaired by Markus Covert, Ph.D., leader of the Allen Discovery Center at Stanford University.