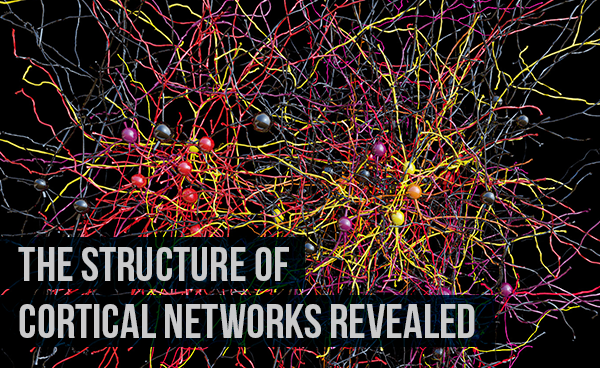 Research on largest network of cortical neurons to date published in Nature
Even the simplest networks of neurons in the brain are composed of millions of connections, and examining these vast networks is critical to understanding how the brain works.

Brain Waves: Sorting cells with genes

Researchers at the Allen Institute use gene expression from single cells to answer the question, how many types of cells are there in the brain?

Watch video
Cell sorting work published in Nature Neuroscience

Allen Institute scientists have identified 49 distinct cell types in the mouse visual cortex in a detailed taxonomy.

Read more
IARPA awards $18.7 million contract to reconstruct neuronal connections

The largest reconstruction of connections between cortical brain cells ever created will shed light on how the brain computes information.

Read more
Automating single cell studies in the brain

In order to understand the cells in the living brain, it is important to study them one at a time. Allen Institute researchers are making strides toward automating that process, as they describe in research published in Scientific Reports.

Read more
UPCOMING EVENTS
Allen Institute Brain Data Intensive Workshop
May 16-17, 2016
NeuroFutures 2016
June 20-21, 2016
FENS 2016
July 1, 2016
More information about upcoming trainings available on our website
IN THE NEWS
Scientists trace the myriad connections in a tiny tangle of mouse neurons
GeekWire, March 28, 2016
Scientists create largest map of brain connections to date
Science Magazine, March 28, 2016
Sequencing approach bares large variety of brain cell types
Spectrum, February 24, 2016
Tackling Taxonomy Through Transcriptomics
BioTechniques, February 17, 2016

When You Can't Escape Yourself: Being Locked In Your Own Brain
KPLU-FM, February 13, 2016

A new way to classify cells that make your brain go round
STAT, January 5, 2016
Constructing Brain Taxonomy One Cell at a Time
GEN, January 5, 2016




Subscribe | Unsubscribe | Feedback | Privacy Policy
Copyright ©2016. Allen Institute for Brain Science. All Rights Reserved.