Meet our new Executive Director and learn more about new cell lines, plasmids and upcoming events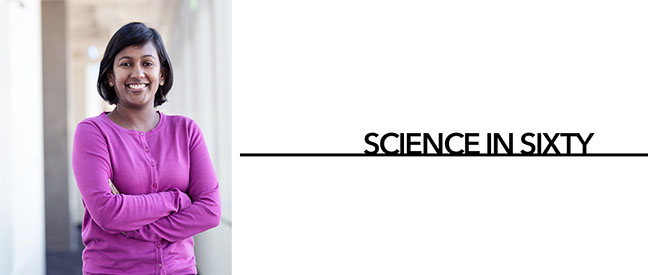 New Executive Director Ru Gunawardane
In January, Ruwanthi (Ru) Gunawardane, Ph.D., became the new Executive Director of the Allen Institute for Cell Science. Read more about the Institute's leadership change in our press release and meet Ru in our latest Science in Sixty video, part of an ongoing series.
Watch video ►︎

The Allen Cell Collection's latest releases include three nucleus-specific cell lines visualizing the polycomb repressive complex-2 (via mEGFP-tagged EZH2), RNA polymerase II (via mEGFP-tagged RPB1), and telomeres (via mEGFP-tagged TRF2). The donor plasmids for all three lines are also available through Addgene.
Learn more ►︎

Open for (cell) science webinars
This summer and fall, join us virtually for a series of three tutorials showcasing open resources from the Allen Institute for Cell Science. Learn how to access the resources from the teams that developed them. No prior experience with the tools is necessary.

Lab Notes: The stories behind the science
The Allen Institute's new podcast, Lab Notes, pulls back the curtain to reveal the human stories behind headline-grabbing scientific studies and breakthroughs. Our latest episode features novelist Yaa Gyasi in conversation with her friend and inspiration for her latest book, neuroscientist Tina Kim.