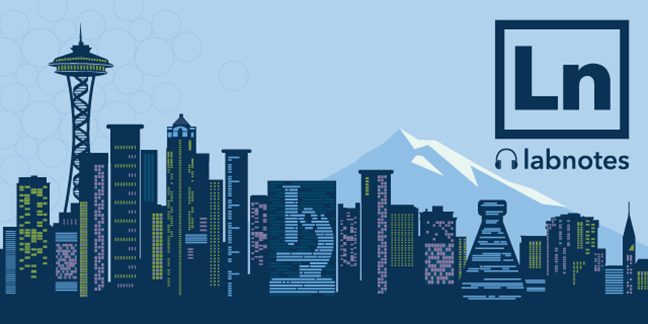 Lab Notes | A podcast from the Allen Institute
Hosted by science writer Rachel Tompa and creator Rob Piercy, the Allen Institute's new podcast, Lab Notes, pulls back the curtain to reveal the human stories behind headline-grabbing scientific studies and breakthroughs. Our latest episode features novelist Yaa Gyasi in conversation with her friend and inspiration for her latest book, neuroscientist Tina Kim.

For Black History Month this year, five Black employees of the Allen Institute shared their stories and inspiration for their work with us in a series of short videos.
Watch videos ►︎
The Connected Connectome Part 2: Beyond the Fly
Simons Foundation, March 22, 2021
'Providers Don't Even Listen': Barriers To Alzheimer's Care When You're Not White
NPR, March 2, 2021
How Paul Allen's Frontiers Group Is Funding Research on Human Immunity
Inside Philanthropy, February 16, 2021
Hi-Tech Electrical Probes Reveal Visual Information Flow Mirrors Structural Organization
GEN, January 25, 2021
Computational technique recapitulates neuron shapes
Spectrum, January 11, 2021
Method of the Year 2020: spatially resolved transcriptomics
Nature Methods, January 6, 2021