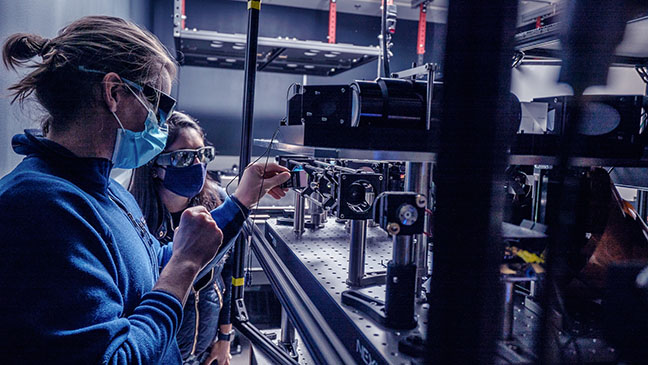 Announcing the Allen Institute for Neural Dynamics
Our latest research division, announced Nov. 4, will study how the brain's circuitry and activity give rise to complex behavior, decision making and memory. The division is led by renowned neuroscientist Karel Svoboda, Ph.D.

Meet the six rising-star researchers who joined the Allen Institute's Next Generation Leaders Council, a unique neuroscience advisory panel made up of early-career researchers, this year.
Read more ►︎
Allen Institute launches new division to study brain circuits and behavior in mammals
GeekWire, November 4, 2021
New brain maps could help the search for Alzheimer's treatments
NPR, October 6, 2021
An Inventory of All the Brain Cells That Let You Run, Jump and Roll
Scientific American, October 6, 2021
How the world's biggest brain maps could transform neuroscience
Nature, October 6, 2021
Long-haul COVID-19 can last months. But here's why experts are optimistic about recovery.
USA Today, September 17, 2021
Mechanisms of Long COVID Remain Unknown but Data Are Rolling In
The Scientist, September 1, 2021